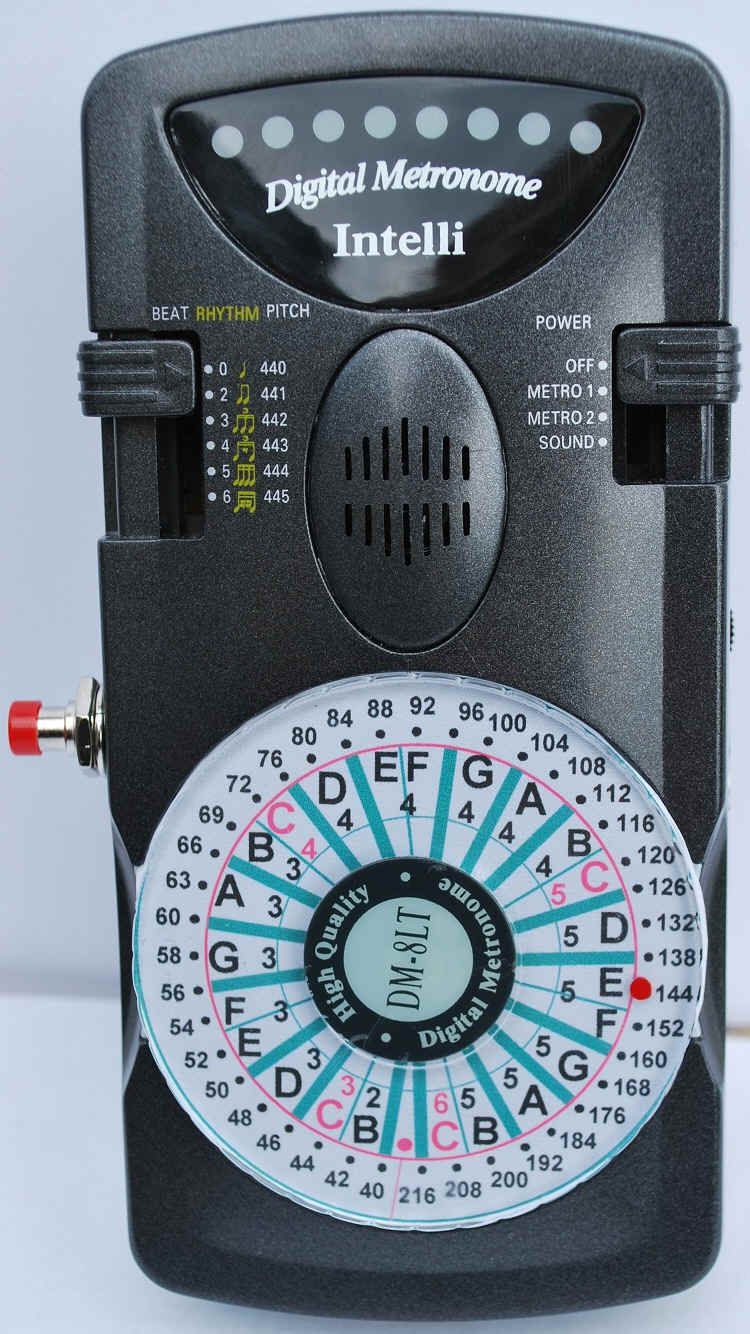 Side Mounted Momentary Switch
This model has the momentary switch mounted on the side of the unit.
Metronome features of the DM8LT:

Range : 40-216 beats per minute using a large easy to read and easy to turn dial.

Light and or click - this metronome is one of the loudest we have found ... with a great clave (wood block) tone.
8 color LED's move with beat - when in the accenting mode the first light will flash green -- all others are red.

Chime - bell accents downbeat on 0,2,3,4,5 & 6. When set to 0 there is only the clicking - clave tone. Also 6 beat sub-divisions -- Eight Note, Triplet, Sixteenth, Dotted Eighth, Triplet & Sixteenth with rests.

Earphone jack - earphone not included.
Accuracy of metronome + or - .2%
Flip out metal stand.
Uses 9 volt battery - included.

Need more info.. email orders@metrnomes.net
or call 800 586-3876