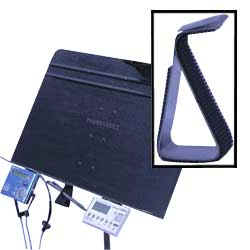 RuZette Metronome Stand/Music Stand Clip
$9.95 each
$15.95 for two
Or Call (800) 586-3876
Clip it, stick it or stand it. This device will make room on your music stand by putting your metronome, tuner, pens, microphone, and other items under your stand. The Ruzette stand uses velcro to hold items to the clip. You can use the stand on flat surfaces.

---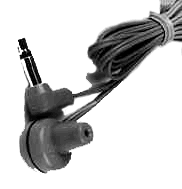 Metronome Earphone
$4.95
A light weight earphone that is small and comfortable.
Six foot of wire, lets you move freely while you use your metronome.
Standard miniature 3.5 mm plug.
Need more info.. email: Orders@metronomes.net
or call 800 586-3876